Theresa May and Jeremy Corbyn have gone head-to-head at Prime Minister's Questions. What happened?
Boris Johnson handed Jeremy Corbyn a gift on Tuesday when he called for extra funding for the NHS – and the Labour leader took it with both hands.
The foreign secretary was reported to have demanded an extra £5bn a year for the health service in England. This is the same figure Labour has been calling for.
Theresa May said the NHS had been given £6bn extra in November's Budget – but that was dubbed "thin gruel" by the Labour leader as it would be spread over three years. He quoted a letter signed 68 senior A&E doctors, who said people were dying prematurely.
Mrs May went to her favourite place whenever she is in a corner on the NHS – Wales, where Labour runs the health service.
The exchanges threatened to degenerate into a re-run of many previous Commons clashes between the two leaders on this subject.
Mr Corbyn raised some troubling cases – including that of Chris, whose 94-year-old grandfather had to wait four hours for an ambulance and a whistleblower who claimed 80 patients had died waiting in an ambulance in a three week period. Mrs May said it was about more than money and quoted statistics suggesting the NHS was not in crisis.
The Labour leader, his voice rising, claimed Mrs May was "in denial" about the state of the NHS in England, asking her "when is she going to face up to reality and take action to save the NHS from death by a thousand cuts?". Mrs May went back to Wales.
What else came up?
The SNP's leader at Westminster Iain Blackford returned to a recently favoured subject – bank closures, something he has brought up on two previous occasions. He wants the prime minister to force Royal Bank of Scotland to halt closures. Mrs May gave him the same answer as before.
Conservative MP Chris Green asked about voter fraud.
Look who's back at PMQs
Former First Secretary of State Damian Green – who used to stand in for Theresa May at PMQs before she sacked him – asked a question from the back benches.
He called for a new Thames crossing between Kent and Essex and took a little dig at Boris Johnson and his Channel bridge idea, saying "proposals for new bridges are fashionable at the moment".
Backing for Tessa Jowell
The prime minister and the speaker also paid tribute to former Labour minister Tessa Jowell, who has spoken about living with brain cancer, after an emotional question from Labour's Sarah Jones. Mrs May said everyone will be "encouraged by the positive approach" of Baroness Jowell.
Here's the BBC interview with Baroness Jowell: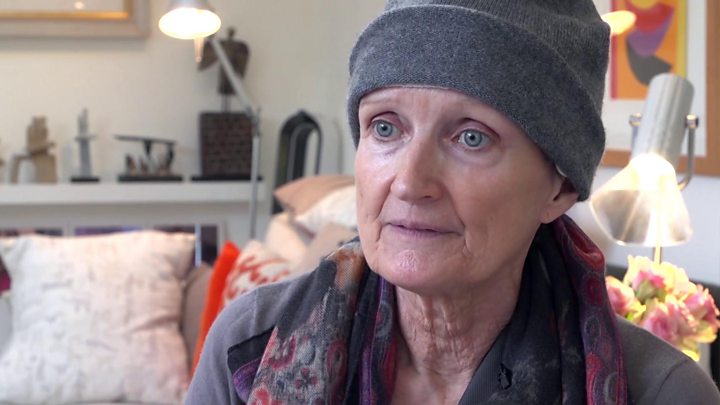 The Verdict
What pundits are saying on Twitter