A fresh round of talks aimed at restoring devolution in Northern Ireland is due to begin later on Wednesday.
The new secretary of state, Karen Bradley, will hold individual meetings with the five main parties.
Irish deputy prime minister (tánaiste) Simon Coveney will also be at Stormont.
Northern Ireland has been without an executive since last January, when the DUP and Sinn Féin's power-sharing government broke down in a bitter row.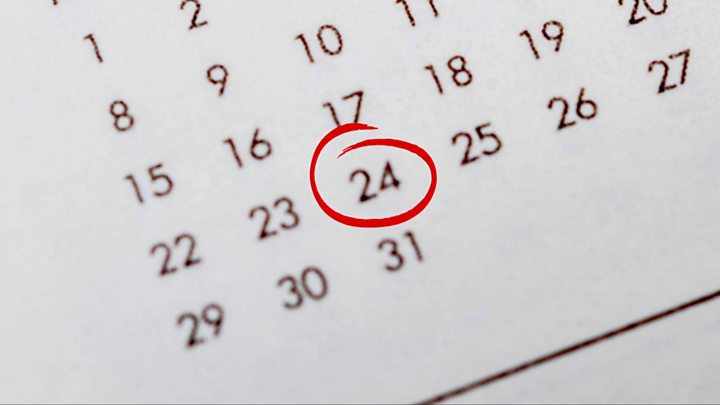 The two parties have failed to find a resolution in spite of several rounds of talks.
Mrs Bradley, who was appointed to the post earlier this month, has said "time is short" but there is one last opportunity to restore the executive.
Mrs Bradley has said that the DUP (Democratic Unionist Party) and Sinn Féin came close to a deal last year.
"The gaps are narrow but there are still significant differences to overcome," she said.
One of the main stumbling blocks has been Sinn Féin's demand to give official status to the Irish language.
Other dividing issues include rights for same-sex couples to marry and measures to deal with investigations into killings during the Troubles.
The DUP's Gregory Campbell said that no-one should enter the talks with "a negative frame of mind".
"There are a small number of areas where we have a division in belief and outlook," he said.
"But I think they can be bridged and we can resolve them, but there needs to be a willingness on all sides to do that."
'Everything up for discussion'
The Ulster Unionist Party's Steve Aiken said they were disappointed they would not be going straight into round-table talks involving all the parties.
"We need to really understand whether the DUP and Sinn Féin – particularly Sinn Féin – are serious about getting devolution back up and running," he said.
The SDLP's Nichola Mallon said that the talks should be inclusive and open.
"We have seen over the last year that when this process is left exclusively to Sinn Féin and the DUP behind closed doors, it doesn't go anywhere," she said.
Paula Bradshaw of the Alliance Party said: "We need everybody, including the British and Irish governments, coming to this saying there is nothing off the table and everything's up for discussion."
On Tuesday, Taoiseach (Irish prime minister) Leo Varadkar said he would discuss the situation with Prime Minister Theresa May when they meet at a conference later this week.
He also said that both would be happy to become personally involved in the talks if they thought it could make a difference.